Reiki Courses in Kelowna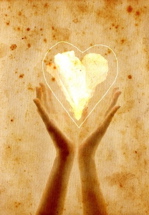 Reiki Level I
Saturday, April 04

10am--4pm
Pre-requisite: open to all
$150 +gst
Reiki Level II
ttSaturday, May 30

10am-4pm
Pre-requisite: Reiki I
$175 +gst


Reiki Level IIIa/A.R.T.
Please contact Duncan for more info

10am--4pm
Pre-requisite: Reiki I & II

$200 +gst
Reiki (pronounced "ray-key") is a Japanese healing art that taps into universal life energy to promote healing and well-being.  Through a unique attunement process, the student is attuned to this limitless, deeply soothing spiritual energy.  Reiki is an excellent adjunct to any other healing modality or meditative practice.  Upon completion, students are eligible to receive Reiki Level I and Reiki Level II certificates respectively.
Duncan Harte, M.A., lived in Japan for 2 years and first started teaching Reiki in 1995.  Private Reiki Healing sessions are also available...
Click here for registration and enquiries.